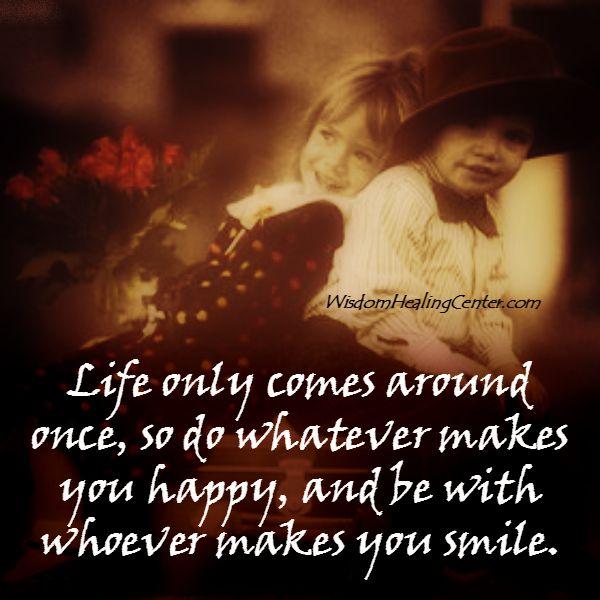 Life in general is not complicated. It's only complicated because people choose to put totally pointless and unnecessary complications in the way of things that should be simple. ~ Spud Kristen
Life is a movement of high and lows, so just smile and be happy always.
Life is always laughs and giggles. Try to smile sometimes on your mistake and see the wonder. Nature never believe is seeing back. It's believe in laugh, smile and positive mental attitude of life. But why are you smiling now. ~ Sandeep Sharma
We must do only right things in our life and stay with the right people and, in such case, we will be happy.
Be with whoever makes you smile. Don't hang with mean people. That definitely helps me be much happier, even with chronic pain. ~ Susan St Clair 
Live your life as you know but don't forget to live it good and be a good person when you made a mistake try to fix it.
Share your thoughts on what this means to you...
comments