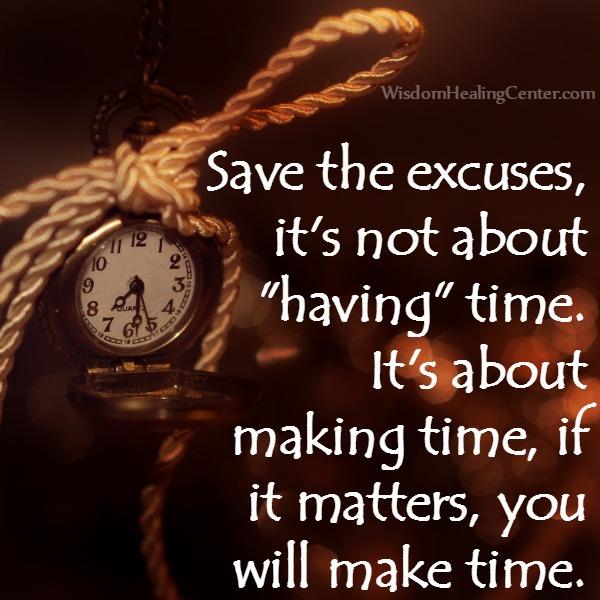 Take the time for loved ones.  One day they won't be there. You may regret not making the time someday in the end.
Time is gold. Make every moment of it. You can never turn it back when it's gone. Have to realize before it's too late! ~ Tine Villena 
Share your thoughts on what this means to you...
comments