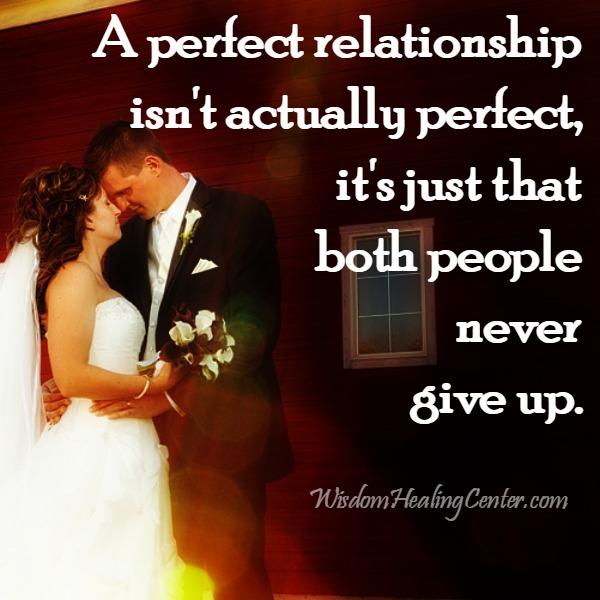 Both people have to keep working at it. If one gives up the other can't "fix" it alone. It totally takes two people.
Sometimes being stuck in a bad situation for life is way worse than giving up. 
It is people who give up because they have not figured out how to work things out. How important it is to teach our children when it is time to let go and when it is time to persevere in relationships. ~ Quinn Cashion 
A marriage is a full time job, but both have to make the commitment to work hard and if not then it will surely fail. It's called team work. No time to be self centered on either side. ~ Carol Harris 
Share your thoughts on what this means to you...
comments