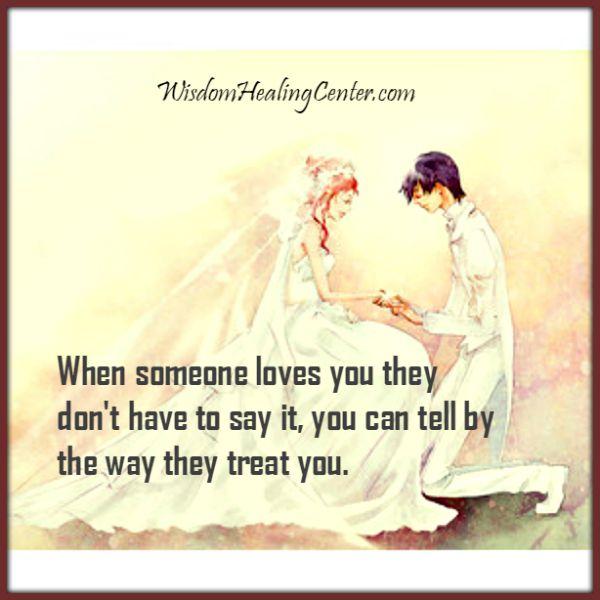 When they don't love you they don't have to say that either. You can tell by the way they treat you. Don't ignore your gut. It'll tell you the truth even when your heart is still hopeful.
Words have more meaning when they are backed by actions!
I have a husband that has been there for me through the best of times as well as the worst of times. I could never write down all the things he has done for me and all the ways he been there for me and he does not need to say it to me. He has proved it over and over and I am so blessed and thankful. I sincerely do not need to hear him say the words to know he does. I love him more each day but don't say it and neither does he. Well once in a while, but not as often and that's ok. We have been together for 40 some years and are both now over seventy and it's all good. ~ Barbara Paschal 
Share your thoughts on what this means to you...
comments