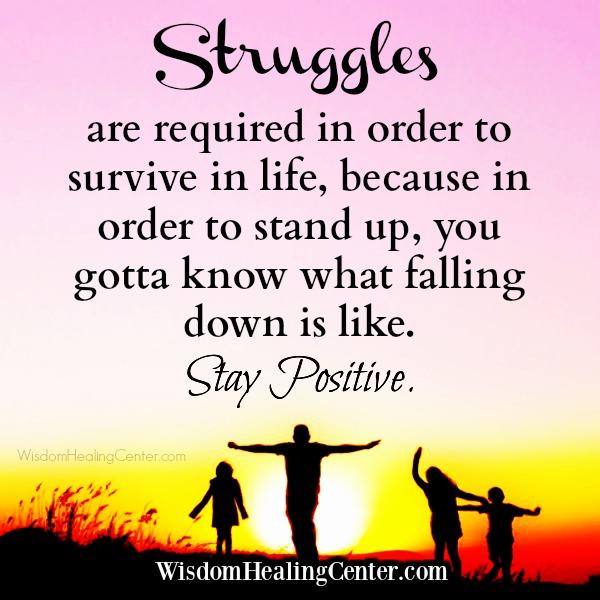 Just always look on the positive side of life.
We learn so much about ourselves ( and others) in the tough times of our lives!
Every struggle we face is from the enemy "the devil" himself- He will try to: break us, make us lose hope & any ounce of faith we might have, keep us down and destroy us … BUT… During these trying times, when you just can't take it anymore and you're down, you're actually in the best position to get on your knees & PRAY- Cry out to God! He is there! He will help you to get up & get you through them struggles. Indeed stay positive & Don't quit! ~ Tena Jones 
Share your thoughts on what this means to you...
comments