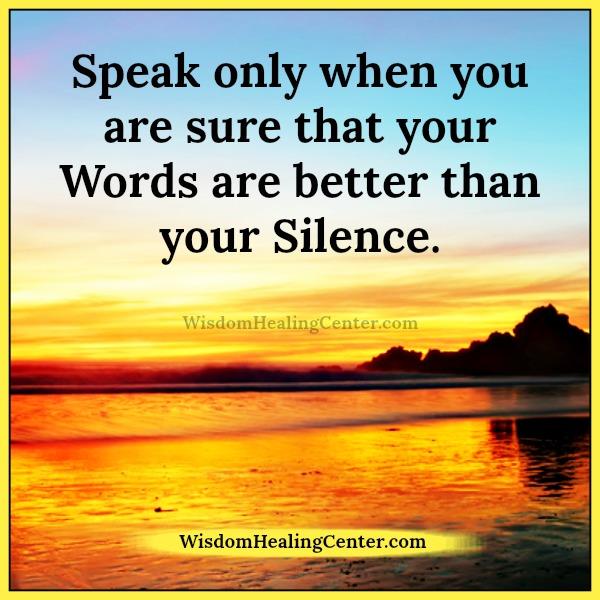 If you have nothing nice to say, it is best to say nothing at all.
People should be able to say how they feel in response to another person statement, especially if they feel the statement is false, disrespectful and hurtful. ~ Carolyn Fuson 
At times people do not understand your silence. They take it as weakness, dumbness etc. One has to speak when necessary, but be careful how you speak and what you speak. Your mood and the listeners mood should also be taken into consideration. ~ Sumbul Sayeed 
Sometimes people don't understand why there words create your silence. Being silent because of there request is one of the most difficult things to do. ~ Karen Brenning 
Sometimes when saying the words that are needed is heartbreaking for yourself and the other person. Sometimes its best to be silent and speak to the lord above. ~ Radhika Chhabra 
Better to remain silent and be thought a fool, than to speak up and remove all doubt!
Share your thoughts on what this means to you...
comments