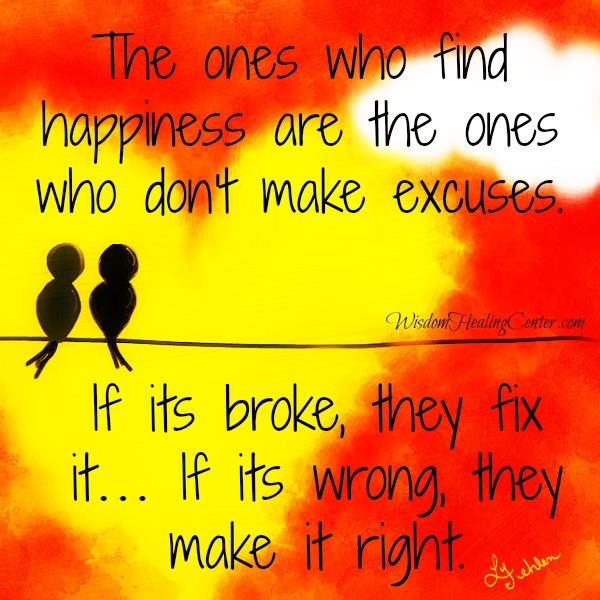 Excuses are a waste of time.
Sometimes things that are broken can be fixed but it's never the same.
Everything can be fixed. Sometimes we just don't like the reality of letting go. That's fixing something to every change. There is a reaction, positive but sometimes we are just stuck on the negatives and sometimes letting someone go is the best thing because if it's meant to be it will come back.
Sometimes people don't know they're broken until someone constantly points it out to them!
Share your thoughts on what this means to you...
comments