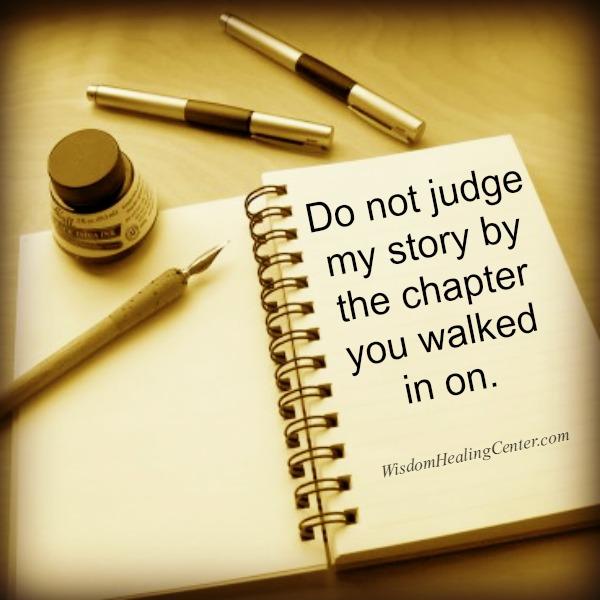 Don't judge what you hear from others. It's not always the truth!
What you hear & what you think you see because you missed that part of why the person is acting this way and judging from that? It's called not being the bigger person, if you're the bigger person no matter what others say you hear both sides of the story. Remember there are actors & actresses out there that like to play, but it's ok an act only lasts for so long. ~ Kao Vang 
Don't assume you understand people's journey and what they have went through to get to where they are or what they have or have done without, without taking the time to truly know them. 
We judge everyone on the basis of their present. Ignoring all the pain, sorrow, hard and difficult times they have been through. We can't tell anything abut anyone's life and past. So we should better shut up our mouths. We don't have any right to judge or say anything abut anyone or to hurt them! ~ Mahnaz Nadeem 
Share your thoughts on what this means to you...
comments