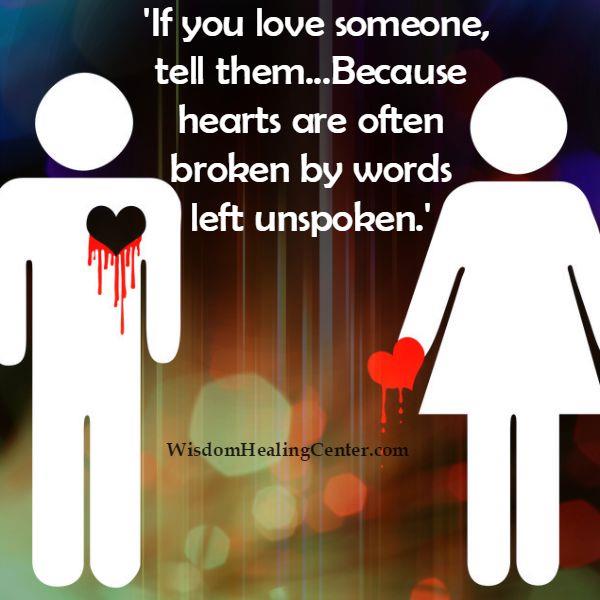 A heart is also broken by lies spoken. One should never hear the words "I love you" then hear the other person lie and say they never said them to her/him at all. That is a wound you will carry in your heart until death. ~ Debbie Goetz 
When you love someone just tell her/him that you truly love them. Tomorrow never comes!
Don't let your mouth speak the words I love you what your heart doesn't feel. Don't say it as a habit but say it because you feel it by heart and mind. ~ Perlita Siangco 
Share your thoughts on what this means to you...
comments