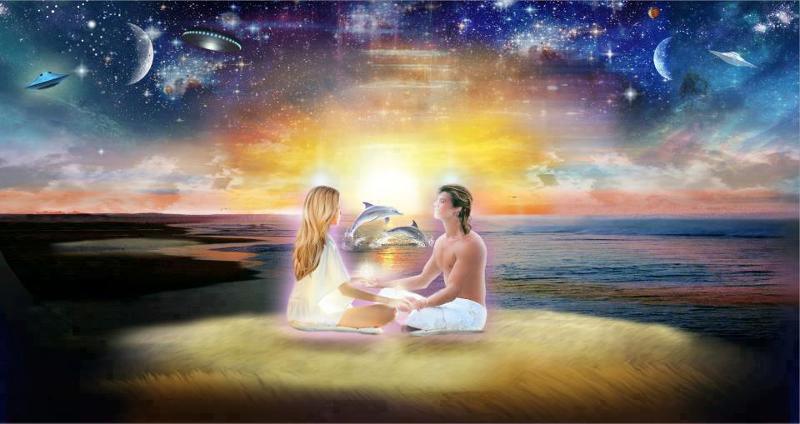 Soul Mate Blessing Healing
Session Length: 1 Hour
Price: $49 
Description:
Have you been fortunate enough to find your soul mate in this lifetime? Maybe you have and you want all the energy connections between you and your soul mate working very positively with energy cord between you flowing with positive energy. If you are not fortunate enough to have found your soul mate and want to attract him/her into your life. Our Soul mate Blessing is one that works wonders connecting both of you at soul level.
We all have a soul mate out in this physical world. Soul mates are created prior to entering this current lifetime. We were connected spiritually before being born but entered this world independently. It is innate desire of the soul to look for soul mate. Problem is finding your soul mate and having him/her drawn to your energy fields. Some people are lucky to get connected with their soul mate sooner than others do.
Our healing session strengthens the soul mate bond on an energetic level so that circumstances are created to draw your soul mate to you. With our soul mate session all problem areas will be removed, repaired, corrected and healed. The rejuvenated soul mate connections allows for the positive energy exchange at all levels resulting in either attracting your soul mate to you or strengthen the old relationship. This session will first heal issues of connected to your soul mate from any previous lifetimes as well as this current lifetime. Session involves dealing with positive Divine Source and Universal Source healing energies as well as positive soul mate healing energies.
Each individual is different and response to this session shall be unique depending upon on the issues that already reside within him/her. Staying responsive to persons coming into your life and being positive about persons drawn to you is the essential follow up to session. Self love energy healing session is a good complement to Soul mate blessing session.
Each healing session includes working with all physical, emotional, mental and spiritual levels based on our experience designed to work on the appropriate areas of disturbed energy fields affected by negative influences. We employ combination of different energy techniques which heal affected areas, release previous negative influences filling them with positive energy.
If you have any questions prior to healing session or any other related questions feel free to contact us at wisdomhealingcenter@gmail.com. We shall try to contact you by email as early as possible.