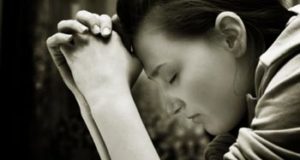 Online Confessions
Length: 30 Minutes
Price: $29
Description :
We face various life situations and challenges every day. How We respond to various situations determine our future relationships and destiny. You might have been responsible for something which has affected somebody whether consciously or unconsciously and that is bothering you affecting your mind and you are no longer at peace.
Our Online Confession and Healing session is geared precisely towards such an occurrence. You may confess your actions leading to the problem. We shall patiently listen and understand the problem and provide comprehensive healing session to take care of the problem.  
This healing session is specifically designed to assist you with clearing the negative energies and energy blockages that reside within you .  We also send loving and healing energy to your heart, mind and soul for optimum effect.  Each person will respond differently to our session but we are determined to help you.Our session lasts one hour.
Each healing session includes working with all physical, emotional, mental and spiritual levels based on our experience designed to work on the appropriate areas of disturbed energy fields affected by negative influences. We employ combination of different energy techniques which heal affected areas, release previous negative influences filling them with positive energy.
If you have any questions prior to healing session or any other related questions feel free to contact us at wisdomhealingcenter@gmail.com. We shall try to contact you by email as early as possible.