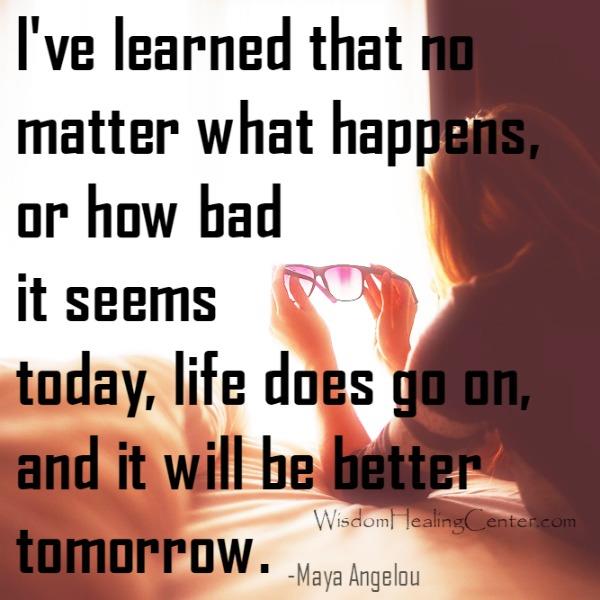 Things always get better or go away with time and every day is a new time. Keep plugging away and doing what you can. ~ Debbie Carey 
Live one day at a time and enjoy each and every moment of it. We don't know what tomorrow  brings. 
If you don't like what you are, move on, you're not a tree.
Life changes from day to day. That's why we have four seasons in a year. Life move on!
Share your thoughts on what this means to you...
comments