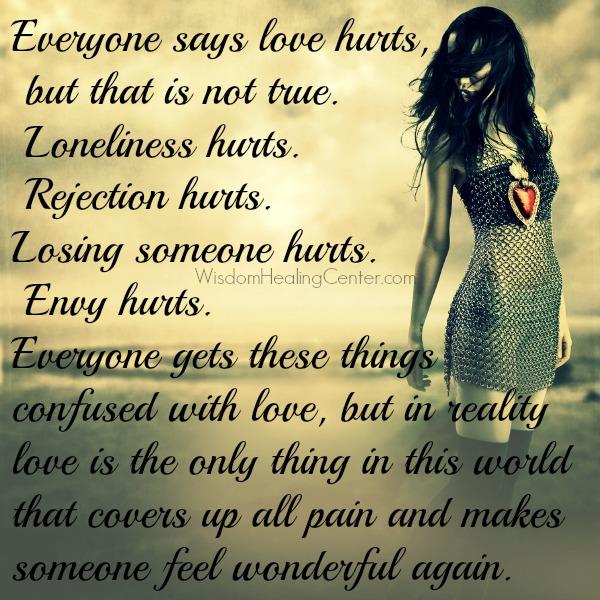 Love doesn't hurt. Cheaters hurt! You just have to find the one that loves you for who you are!
Rather be alone than with a pod. Nothing worse than being with someone & feeling alone. I'm happy with me! ~ Nancy Passarelli 
Only true love can heal and that's not going to happen unless we accept that some issues in life will cause problems if we allow it. Trying to work on whatever the issues are then and only then will a relationship work. I'm not giving up on myself. God has to have a plan for me but I need to let him take over and let him do his thing. ~ El Pinchi Pelon 
Love is the best medicine and also if you don't test the waters you never know what happiness you could have had in your life. ~ Ronda Bates 
Sometimes people with disabilities can be the loneliest, most rejected and hurt by the ones they love the most, especially in a crowd but knowing someone loves you for who you are makes all the difference in the world. ~ Cindy Manning 
Share your thoughts on what this means to you...
comments