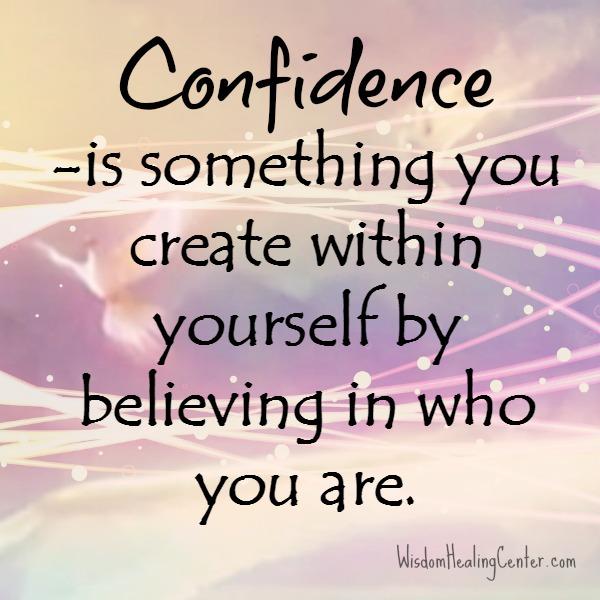 There is no one way to have confidence. Every person may show it differently and through their passions. Don't ever feel like your confidence has to match someone else's! ~ Kori Pow 
Confidence should be backed up by ability and reality though. Otherwise we are just kidding ourselves and the rest of the world is laughing.
Confidence is what you'll find within yourself when you believe in who you are.
Belief in oneself to create who you are ends in dissatisfaction and doubt. those who believe in themself through the spirit and the testimony finds strength through the spirit overcoming all earthly doubts ending with an everlasting joy that none can destroy. ~ Ol Eller 
Share your thoughts on what this means to you...
comments